We want to be part of the change
We aim to effectively make a difference in the face of the large challenges that agriculture is up against. We seek to be a part of the change and a solution to the food crisis, and we strive to support a healthy lifestyle by producing high-quality crops.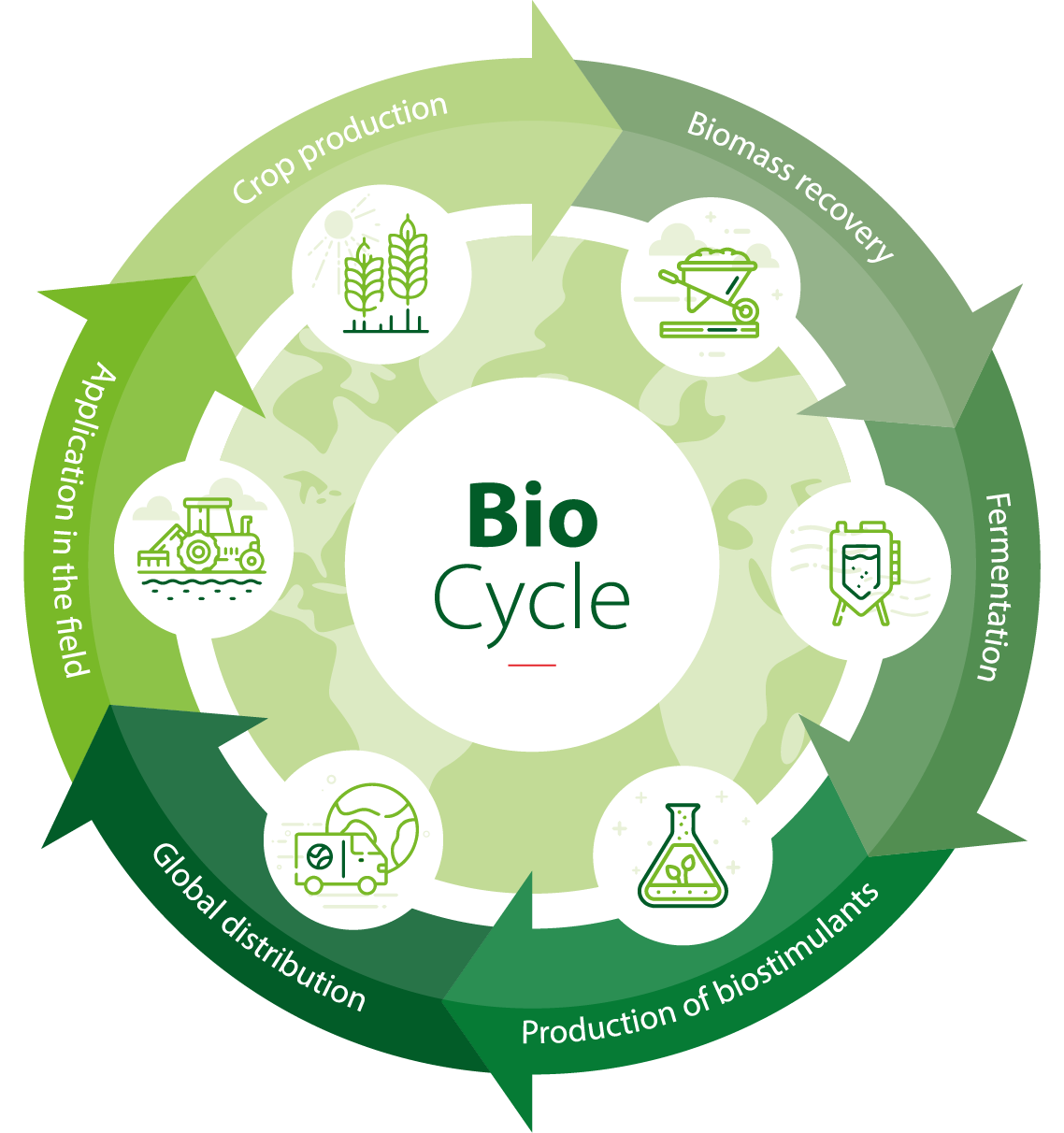 Reusing natural resources
As a circular economy company, we at Dadelos Agrosolutions ™ reuse resources and convert them into new products with a high added value, creating a green market that provides a response to social and environmental challenges.
We produce biostimulants by fermenting organic compounds and plant waste. These are then continuously used to produce plant matter, in this way completing a closed production circle.
This process reduces greenhouse gases and material usage, saves on production costs, and creates new jobs, all without harming economic growth. (Pratt & Lenaghan, 2015).
Positive environmental effects of biostimulants
of co-productsreutilized as raw material in our production processes annually
reduction of CO2 emissions in our facilities between 2019 and 2020
of our packaging for comprehensive services are FSC certified
of cultivablelandeconomized per year thanks to the increase of crop productivity
Our quality, environmental and safety policies
Dadelos Agrosolutions™, as a business unit of Ajinomoto Group, produces and supplies its products following strict quality, environmental, and safety standards.